Breakfast Shakes
Complete breakfast in a shake for busy folks
New here?

Receive a free Fit Shaker with the Breakfast Pack
The benefits of Orangefit Hero
Complete breakfast in a shake for busy folks
Our Hero is the lifesaver when time is short in the morning. A complete, plant-based breakfast that contains all the nutrients you need, packed with proteins, omega 3 fatty acids, carbohydrates, vitamins and minerals. Just shake it and off you go!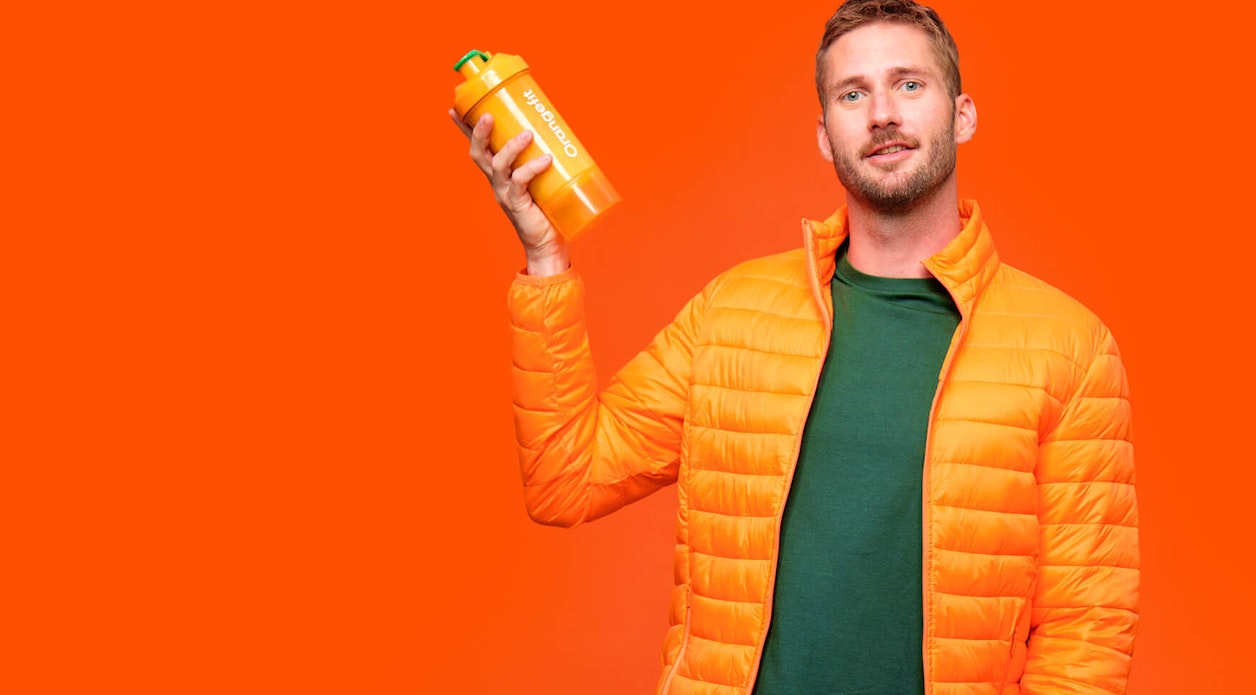 Fast. Daily. Everywhere.
FAQ
Frequently asked question about Orangefit Hero
Yes, don't worry. Orangefit's Hero ensures you from all the good stuff: protein, carbohydrates, image 3 fatty acids, fibers and the whole abs of vitamins and minerals. It really is a complete breakfast in a shake.

Not a chance. You'll be feeling satisfied for the coming 3 to 4 hours after having one.

The Hero is real food made of quality plant-based ingredients. You can use the Hero every day of the week.

They can both be used to replace a meal, but there is a difference in the contents and nutritional value. The Diet creates a calorie deficiency and fits the needs of those looking to lose weight. The Hero is higher in calories and carbohydrates, because that's what gives you energy. If you're a busy bee you could use the extra fuel, right.