Vitamins & Minerals
Essential vegan friendly vitamins and minerals
The benefits of vitamins and minerals
Natural vitamins and minerals
Our premium vitamins and minerals are plant-based, sustainable and of the purest quality. Orangefit offers essentials like magnesium, omega 3, probiotics, vitamin D3, vitamin C and vitamin B12.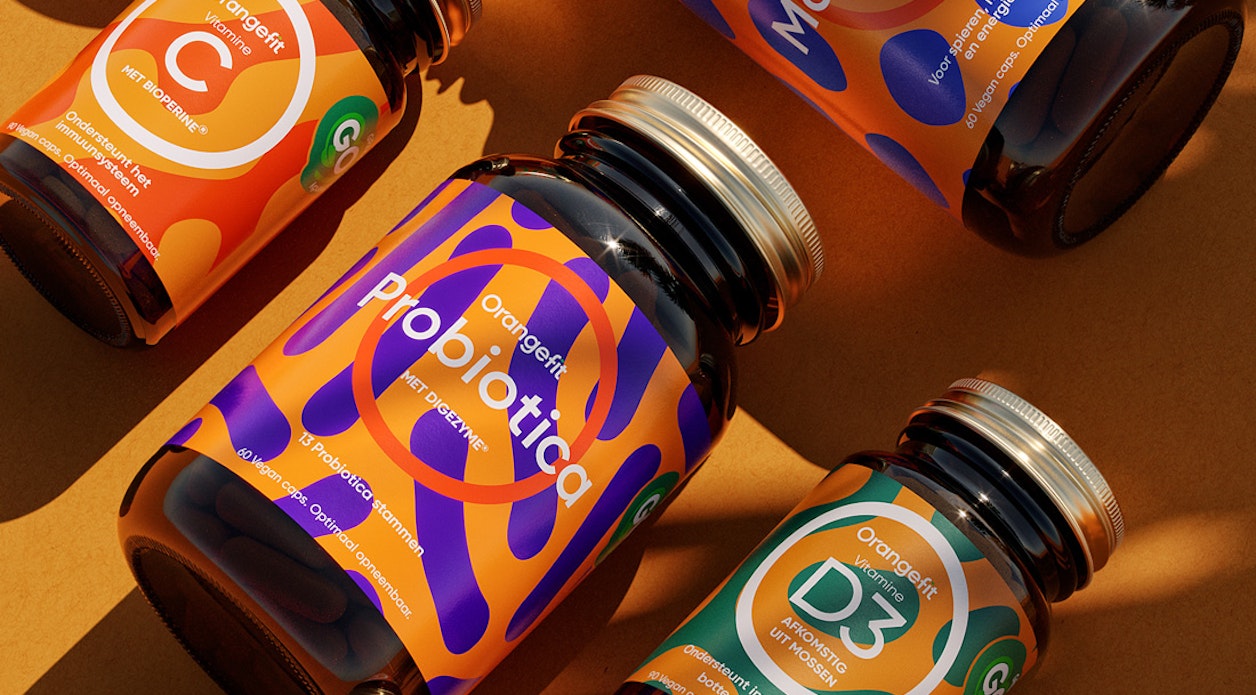 High quality vitamins & minerals
FAQ
Frequently asked questions about vitamins & minerals
Vitamins and minerals are the micro-nutrients your body needs to function in a healthy way.

Your body can't function well without vitamins and minerals. These compounds manage your hormones and enzymes production, energy levels, immune system and digestion, and your muscles need them to work properly.

Some nutrients are more difficult to take in than others, even though they can be extra important for you to feel fit. We designed this package to supplement them in a vegan way. Even the capsules are plant-based!

At Orangefit we prefer to add as little unnecessary additives to our products as possible. This is why our vitamins and minerals come in plant-based containers – whether capsules, lozenges, or pills – so you can avoid tablets containing unnatural binders and glazing agents.

Our vitamins and minerals help you replenish important nutrients your body needs each and every day in a targeted and clean way.

If you lack micro-nutrients you might be affected by a weakened immune system, concentration problems and chronic fatigue.

Absolutely. All our products are vegan friendly, including our vitamins and minerals.

We made a Vitamin test to help you find out! You'll know which ones to pick after taking this short test.